Posts tagged with "Episerver Commerce"
Using Episerver Commerce it's possible to offer discounts to customers using the built in discount engine. Discounts can also have a coupon code associated meaning only customers who know that code can get the discount. However, it's not possible to assign individual coupon codes for customers using Episerver Commerce alone. On the other hand Episerver Campaign can create, allocate and distribute unique coupon codes to customers.
Tags: Episerver Commerce Episerver Campaign Oct 30, 2017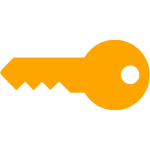 Markets is a feature in Episerver Commerce that allows the catalog and items like pricing to be segmented. However when using Episerver Commerce it's not possible to lock catalogue editors down to particular markets meaning all editors can access/edit catalogue entries and prices for all markets. In scenarios where we may only wish user to see particular markets and edit prices for those markets this may be an issue.
This post describes a method that allows users to only edit product data and pricing for markets they have been given access to.
Tags: Episerver Commerce Apr 13, 2017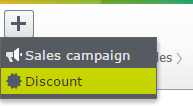 The latest version of EPiServer Commerce (v8.13.4 at the time of writing) has an all new promotion engine that is currently in beta. The best part about the new engine is that the EPiServer Commerce 9 promotion engine is designed to be more developer friendly and extensible than the previous one.
This post is a quick example of how we can build a custom promotion with the new EPiServer Commerce promotion engine.
Tags: Episerver Commerce Jul 01, 2015
A new version of PriceEvents has been released with some minor ammendments.
What's new in v1.1
The PriceChanged event is now broadcast after the data has been saved to keep the semantics on the event name correct
A new PriceDeleting event is available to notify of any price deletions
Tags: Episerver Episerver Commerce Feb 27, 2015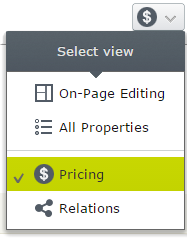 When developing a EPiServer Commerce solution it may be necessary to listen for events that let us know pricing has changed. By default EPiServer Commerce does not broadcast an event when prices change so I wanted to put a solution together that allowed developers to subscribe to events in a similar way that we can for content events in EPiServer.
So what use does this have? I can think of a number of uses where listening to events on pricing may be useful:
Logging - Prices are sensitive and you can use price save events to log who changed the prices
Indexing - If you are using a tool such as EPiServer Find you may be indexing price information with your product data. The price events allow you to re-index individual items as soon as the price as changed
Integration - You may wish to kick off a process or send a message to an external system as soon a price changes
Tags: Episerver Episerver Commerce Feb 23, 2015
One of the most exciting features in EPiServer Commerce 7.5 (for me) is MetaClass and MetaField mapping from code to the Catalog system in EPiServer Commerce. In short this allows you to create/edit/access MetaClass and MetaFields in EPiServer Commerce 7.5 through code in the same way you can for any other content type in EPiServer.
Tags: EPiServer 7.5 Episerver Commerce Feb 17, 2014