MenuPin v10 for Episerver 10 released
Feb 14, 2017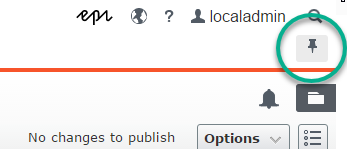 A new version of MenuPin has been released and is available on the Episerver Nuget feed. It contains the following changes:
What's new in v10.0:
Made package into a stand alone Dojo add-on - see upgrade recommendation below
Fixes an issue where MenuPin breaks views without the global menu
Version jump to v10 to keep parity with major Episerver versions
Minor code refactoring
Upgrade recommedation
If your solution has experienced unexpected issues where gadgets fail to load in the dashboard then an upgrade is recommended as it should fix the issue.
Installation
MenuPin can be installed from the Episerver Nuget feed in Visual Studio.
Thanks
Thanks goes to Ben Mckernan and Nicklas Israelsson for their pull requests!
Feedback
If you have any feedback, issues or ideas please let me know in the comments below or on @davidknipe.
---
Comments