Visitor Group Usage Viewer for Episerver 10
Nov 21, 2017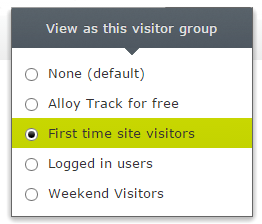 A new version of the Visitor Group Usage Viewer is now available on the Episerver Nuget feed that is compatible with Episerver 10.
The visitor group usage viewer adds a new component that shows the visitor groups that are used on the current content item when in Episerver edit mode. It also separately shows any content that's referenced on the current content item (such as blocks or pages in a content area) as this could also affect the rendering of the current piece of content: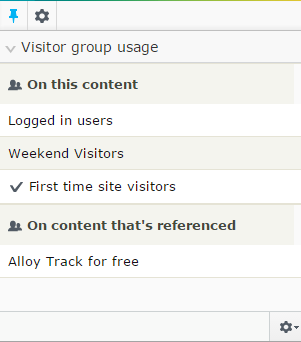 How do I get it?
Its available on the EPiServer Nuget feed and is compatible with Episerver 10.
The following changes have been made in version 10:
Version jump to v10 to keep parity with major Episerver versions
Made package into a stand alone Dojo add-on
Uses the generic Episerver logging framework
Minor code refactoring
Feedback
If you have any feedback, issues or ideas please let me know in the comments below or on @davidknipe.
---
Comments