Episerver 2016 - a year in review
Jan 02, 2017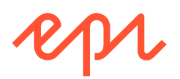 It has been a successful year for Episerver with ongoing platform developments, acquisitions, open source modules being released and developer meet ups taking place across the world. These all contributed to an exciting 2016 and an even more exciting 2017 ahead. This post is a quick write up to try and summarise some of the highlights from 2016 in Episerver.
January
February
The Stockholm Episerver developer meet up took place.
The Winter 2016 release added some new features to the new commerce discount engine and added compatibility for Episerver 9 for many add ons.
One of the most exciting announcements was the removal of the beta flag from Episerver Forms. This replaced the legacy xforms implementation with a modern, extensible forms engine and set the foundation for further Episerver Forms development throughout the year.
March
In the world of open source EMVP Valdis Iljuconoks released the first version of the awesome Episerver Database Localisation Provider. Put simply this moves the storage of your language translations previously held in XML files into the database and also comes with an edit UI, migration tools and import/export capabilities. If you are localising your Episerver sites this tool is certainly worth a look.
April
Episerver got a new notification system and the accompanying API to go with it. Most notably the projects feature makes use of the notifications API to show instant notifications when users collaborate around a project.
May
June
July
August
Normally a quiet month due to vacations, this didn't stop Episerver announcing the acquisition of Peerius. This became Episerver Personalisation and added some significant one to one personalisation capabilities to the Episerver platform with many more exciting capabilities to come.
Alloy Demo kit was open sourced. Alloy demo kit can be used by Episerver Solution Architects and partner Solution Architects for demos and building proof of concepts.
September
October
The Oslo Episerver developers meet up took place.
A second acquisition for the year was added to the Episerver product suite as Episerver went on to buy Optivo. As a result

Episerver Campaign was added to further enhance the Episerver product suite.

Adding to the excitement in October was the release of the Episerver 10 platform. This was an epic release covering all products in the Episerver suite including CMS, Commerce, Find and Forms.
Adding to the Episerver 10 goodness came the brand new Episerver A/B testing feature.

This added integrated A/B testing right into the publishing flow.
November
Episerver held it's annual Ascend Nordics and Ascend Europe events bringing together 1000's of Episerver customers, partners and developers to network, chat and see the best of what's happening in Episerver.
Coming hot on the heels of Episerver 10 was the first beta of brand new content approvals feature.

This is a new feature to superceed the legacy workflows and gave users a simple and easy way to define, interact with and approve content using content approvals.

Episerver World also got spruced up with a new responsive layout and transitions to use the new Episerver Social APIs.
December
Traditionally a time for software development to slow down. Episerver even found some time during the festive break to squeeze in a release adding a new cart system to Episerver Commerce with significantly improved performance helping Episerver Commerce scale even further.
Some new capabilities were also added to the content approvals feature adding instant notifications feature.
At the time of writing Episerver World had 35663 members adding over 4000 new Episerver developers to the community in the past year alone which shows the growth and strength of the Episerver community.
2017
It looks like 2017 is going to be a hugely exciting year. Ascend USA is in Feburary and there are some exciting developments in the pipeline across the entire Episerver suite. Episerver feels like a exicting place to be for customers and partners!
Final note
I am an Episerver employee but also a committed member of the Episerver community. This post was composed of wholly public knowledge and no secrets were shared in the making of it!
Think I missed something? Is there a killer feature thats rocked your year or blog that you can't live without? Let me know in the comments or on @davidknipe and I will update as necessary.
---
Comments