Posts tagged as "Content Approvals"
Adding content approval tasks into the Episerver UI
The current release of Episerver Content Approvals does not yet integrate with the tasks pane in Episerver: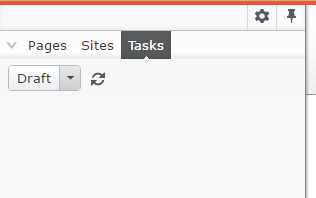 This means it's not currently possible for content approvers to find the content they need to approve. However the task pane is extensible as recently described by Episerver legend Linus Ekström. So using this knowledge and some use of the Content approvals API we can build out some tasks for people who are using content approvals.
Requirement
I want a task to show content approvers what outstanding content approvals they have. Users should get a list of content items that require their approval making it simple and easy for approvers to find the content that requires their attention: